Apparently, today is World Teachers' Day, so make sure you're extra nice to them!
This is a perfect opportunity to look at the best and worst teachers in children's books.
The first lovely teacher that springs to my mind is Miss Honey (even her name is gorgeous) from Roald Dahl's Matilda (incidentally my favourite book by the master storyteller). She's kind, she's patient, and she even has a fantastic way of spelling the word 'difficulty'.
Of course, her arch enemy is the dreaded Miss Trunchbull – the child-hating, child-swinging bully who locks people up in the Chokey if they dare do anything to annoy her. Why she ever became a headmistress, I'll never know.
When I asked the children for some examples of teachers from the books they'd read, the staffroom from Hogwarts immediately came to mind – here are a few examples:
They all look remarkably different to all of us here at St Michael's! And we teach more mundane subjects such as English, maths, science, art, etc rather than the weird and wonderful subjects covered in the syllabus in JK Rowling's Harry Potter series.
Gillian Cross's The Demon Headmaster certainly lives up to his name. Ruled by a desire to take over the world, he hides his bright green eyes under sunglasses until he's ready to hypnotise his victims (pupils) with their piercing glare.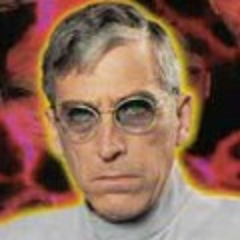 One of my favourite depictions of how a child sees his or her teachers is in Peter Brown's hilarious picture book My Teacher is Monster:
This book deals with the embarrassing scenario of meeting your teacher outside of school boundaries. It always makes me chuckle how very little children assume we sort of stay here all the time, as in this book:
… and they can't quite take it in when they see us in other surroundings (though I must say all of the St Michael's children I've seen have always been chatty and friendly!). Bobby in this book thinks his teacher is a monster because all she does is yell at the class to be quiet and take away their paper airplanes.
When he sees her sitting in the park one day, the sense of awkwardness leaps off the page:
Neither one seems terribly happy to see the other but it all comes out OK in the end.
Teachers are perfect characters for children's literature though. They are:
authority figures who need to have their eyes opened to the evils of the school
symbols of an adult world that seeks to thwart the best intentions of a child
a perfect target for practical jokes (see Enid Blyton's boarding school stories, and the havoc the girls wreak on the Mamzelles in particular)
Admittedly, the rebellion mainly comes later in books aimed at older children – in picture books, a more friendly, nurturing soul is encountered, else no one would turn up – they'd be scared rigid.
So who are your favourite teachers in children's books? Friend or foe? Ally or enemy? Let me know!